The Tobias Center has a mission to nurture the next generation of development scholars and practitioners, and it wouldn't have been possible to develop this goal without the generosity and leadership of our founders, Deborah F. and Randall L. Tobias.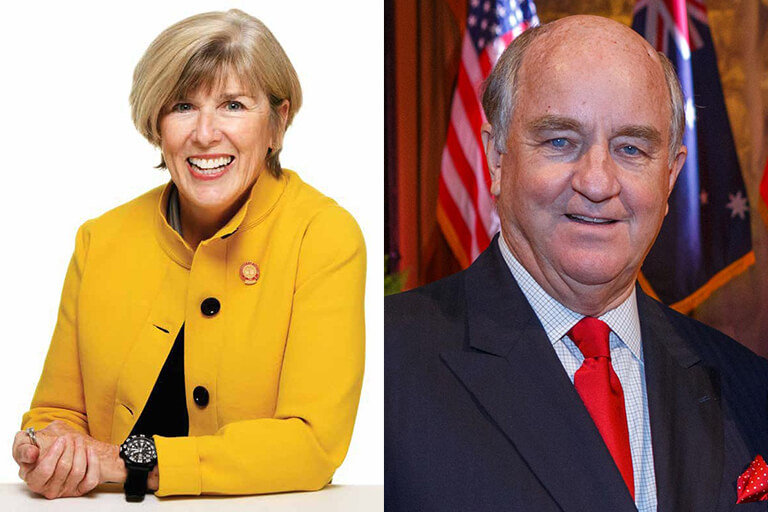 Deborah Tobias is a retired technology executive, former trustee of the University of Dayton and former board member of the Catholic Youth Organization in Indianapolis. Deborah's involvement with Indiana University also includes being a supporting member of the Women's Philanthropy Council at IU, as well as being a board member of the IU Health Foundation. Deborah has also co-founded the Tobias Family Foundation with her husband. 
With previous experience in CEO positions at AT&T International and Eli Lily & Company, as well as having served on a number corporate boards, Randall was asked by President George W. Bush to take charge of the President's Emergency Plan for AIDS Relief (PEPFAR) in 2003. He also became the first United States Director of Foreign Assistance and served concurrently as the 14th Administrator of the U.S. Agency for International Development (USAID).
In 2016, Deborah Tobias initiated a discussion with IU President Michael A. McRobbie about ways in which she might celebrate her husband's 75th birthday with a gift to IU to recognize his passion for enhancing international development. Those discussions led to her gift of $2.5 million to establish our center. Randall Tobias subsequently matched Deborah's gift with another $2.5 million.
And so, we were born in 2017! Through our work, we hope to give university researchers a voice in policy for years to come.